Energy Project for the Ukraine
Solutions in times of need
The energy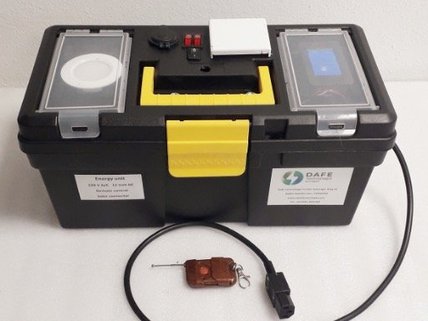 Build in LED light, operated by remote control for emergency.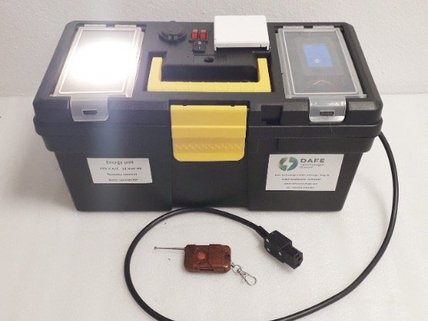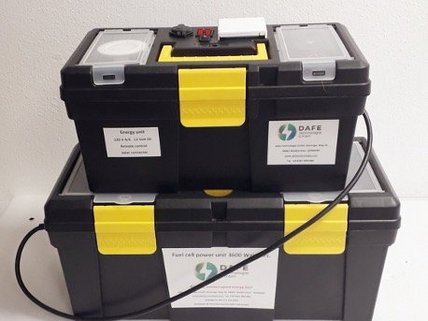 The basic energy is the own developed fuel cell technology that is based on the zinc-air battery principle. Many years of development and project implementations have proven the reliability, safety, sustainability and scale ability.
Although developed for the developing world, to empower off grid communities, the energy is an ideal solution in disasters and war zones.
The main advantages of this technology is:
Fully portable
Light weight
High energy density
Fully refurbish able
Energy available 24/7
The energy distribution and use
The fuel cell unit gets plugged into the energy supply unit. This portable device provides the actual use and power take off points. It can operate with Dafe solar panels as well, in order to prolong operating time . A small slave battery is used to allow energy to be available for use, during fuel cell exchange.
The operation and energy options:
3600 Watt hrs of energy are available
220 Volt A/C, max 200 watt
12 Volt DC
USB
Build in LED light, operated by
remote control for emergency
Solar charge controller( inside)
LCD display showing energy use and availability.
LED light activated
Fuel cell unit and energy distribution case connected
Circular economy and social innovation
Many refugees in Germany and other countries will have family members left in the Ukraine. These will mainly be the elderly. The proposed energy project is especially targeting that group of people.
Opportunities exist now, that refugees can play an active roll of support to help their families and friends. Purchasing energy units for the fuel cells, promoting the energy solutions to others, spreading the news on social media or being part of a team to be trained as fuel cell service technicians.
The social innovation is created by providing a sustainable energy solution, involving the refugees and charity organisations that will make recommendations to which areas a roll out of energy service should be done and to activate people in these regions to support the service technicians.
In order to start and deliver the first fuel cells, help is appreciated in following sections:
Contacts to relieve agencies that are looking after local refugees, in order to train local persons as service technicians, in order to be deployed into the Ukraine, to train locals .
Connections to international Agencies operating in the Ukraine, to target and identify regions, especially villages close to the border to Belarus and Russia
Corporate social responsibility grant help, through donations
Cordless power tools for reconstruction work
A second hand, reliable diesel vehicle to pull our 1 ton mobile service shop
Any equipment or materials that are used in the production of our energy units, like electric plugs and cables, small swivel switches etc.
A company that does logistic transport into the Ukraine
Small fridges, 12 Volt DC LED lights, for use in the local service shops being set up
Contacts to decision makers in companies that could supply goods, like cordless power tools, plastic toolboxes, and fastening equipment like screws etc.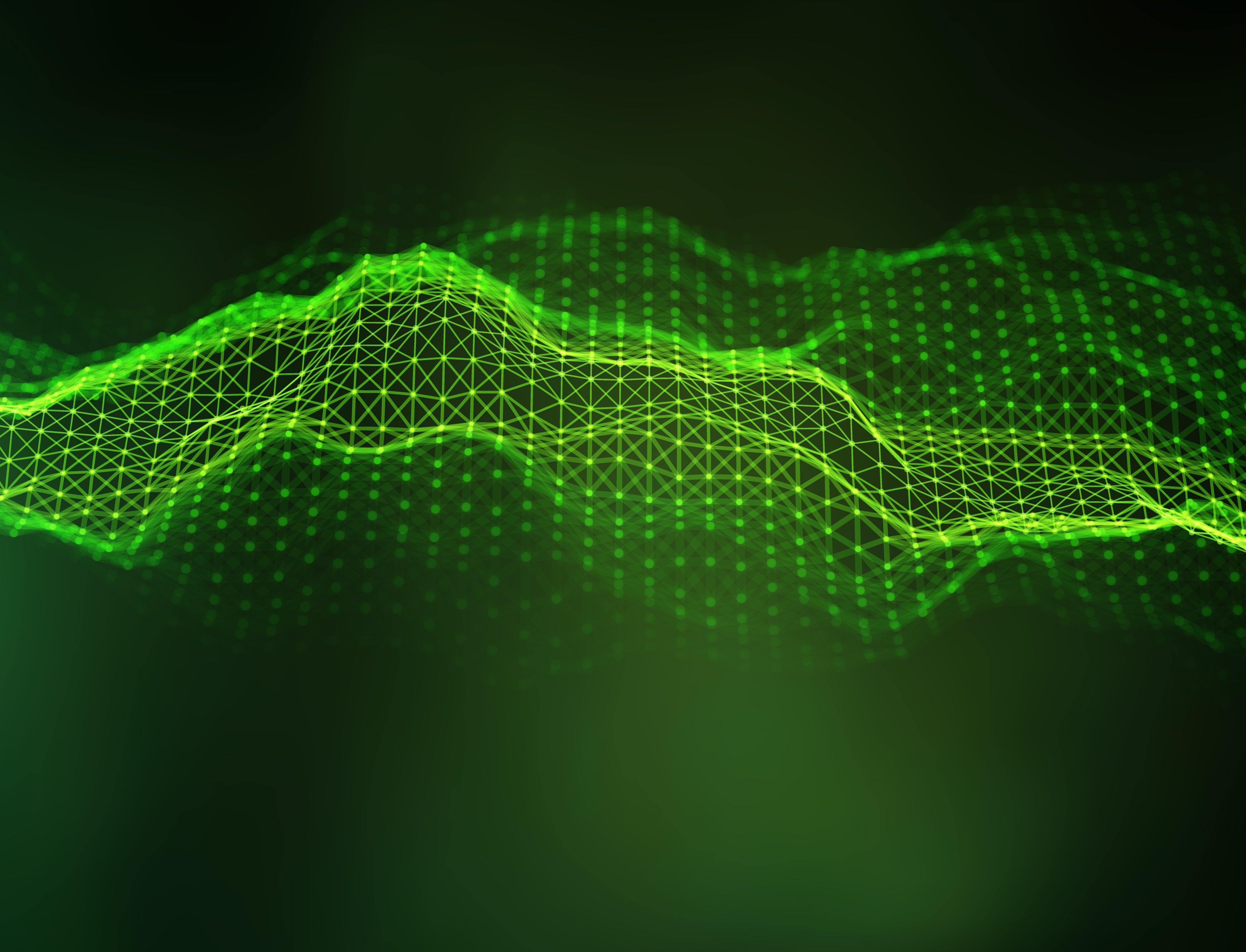 DAFE Technologie
Innovator and producer for sustainable and self-generated energy solutions.
Provide reliable, green, safe, portable and renewable energy solutions – as stand alone or hybrid systems – that operates anytime and anywhere.
DAFE Technology offers holistic solutions by using zinc air based fuel cells – that are energy providers as well as energy storage systems.